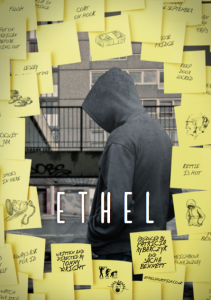 We are currently in post-production of our first short film which explores Alzheimers.
Written and Directed by Jonny Wright of Red Beard Media (www.jonnywrightvideo.co.uk), this will be Jonny's debut film, who already has a very impressive CV in the TV world.
The film stars Miriam Margolyes, Elijah Baker, JJ Hamblett, Stephen Manderson aka Professor Green, Hussain Manawer.
In collaboration with Bat Foundation.
http://www.BATfoundation.co.uk
Poster designed by Mr Chicken Films