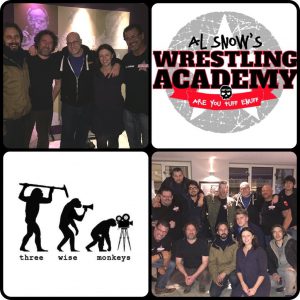 For any violent Monkey behaviour, our sister company Al Snow's Wrestling Academy look after all our fight choreography.
Headlined by the wonderful ex-WWE wrestler Al Snow and Simon Vanderwolf, they are a lovely bunch of wrestlers who train students to become pro wrestlers.
Check out their scenes in We Still Steal the Old Way & Tango One.
A new web series is currently in pre-production.
Watch this space!