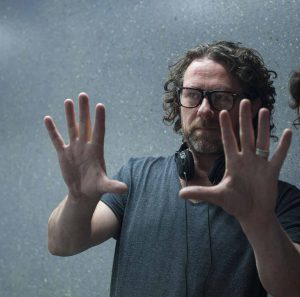 Sacha Bennett
Director/Producer/Writer
Sacha has over 28 years of experience in the film industry, both in front and behind the camera – but his true passion is directing, and is currently in post-production on his 8th feature film having delivered Tango One for Universal.
Along with screen-writing credits on his own films, Sacha has produced scripts for the likes of Paramount Pictures and the BBC, and has created two feature film franchises.
Directing projects range from music promos (including Queen's Flash Gordon Remix, which was number one in 18 countries); short films (the multiple international award-winning Devilwood, starring John Simm, which has been optioned to become a television series) and musical visuals (Sacha directed the live-action screen elements for the globally successful We Will Rock You).
As a director, he has worked with the likes of Academy Award nominee Bob Hoskins, BAFTA/Emmy winner Jenny Agutter, Rita Tushingham, Olivier Award winner Luke Treadaway, Steven Berkoff and Patrick Bergin, to name but a few.
Sacha is a full voting member of BAFTA.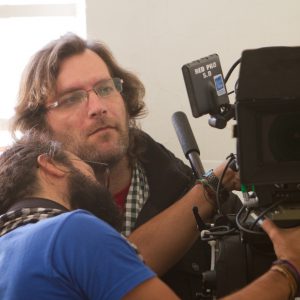 Ismael Issa 
Cinematographer/Producer/Drone Pilot
Ismael has been involved in film-making for 20 years working his way though the lighting and camera department to becoming an award-winning cinematographer.
His inside knowledge of being a Gaffer and Colourist, adds to his all round wisdom when it comes to cinematography. Knowing everyone's job, means Ismael can build on his own skills and push his art form.
Ismael has worked on a range of productions from high-end commercials (clients include xx) to internationally release feature films, and he is always looking for ways to pioneer and push the boundaries of achieving the end product. Most recently he has been developing  shooting style with a Ronin/Steadi-cam hybrid and drone shooting (of which he is a licensed pilot).
Recent feature films include the successful Old Way series with his Monkey collaborators. Ismael recently shot Stanley – A Man of Variety a technically challenging feature starring only Timothy Spall in multiple roles and has just completed shooting Tango One.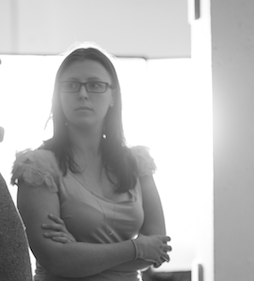 Patricia Rybarczyk 
Producer
Trish has risen through the ranks of production at a speed that demonstrates her great skill and knowledge of the department.
Working with a range of budgets, Trish has overseen projects through every stage of production from development to post on a wide variety of genres, with stars such as Steven Berkoff,  Alan Ford, Julian Glover, Mark Hamill, Jean-Claude Van Damme to, most recently, BAFTA nominee Timothy Spall. Furthermore, she has produced alongside partners such as Oscar winner Martin Scorsese.
Feature films include the highly anticipated sequels to the successful Bonded By Blood, Rise of the Footsoldier and We Still Kill The Old Way.
Trish line produced Stanley – A Man of Variety, Tell Tale Heart & Shakespeare's Heroes and Villains with cinematographer Ismael Issa as well as producing Tango One which is a Universal Pictures feature which is in association with Three Wise Monkeys. In between feature film projects, Trish also works across well known TV shows. Recently these include prime time programmes for BBC & CH4.